Promotions
Stock Clearance - Happy to mix and match your bridesmaids? Need a prom dress, or an evening gown? We have a new room just for this purpose!
With a range of sizes from 6 - 26 and a huge mix of colours, pop in to see just what we have to offer. (whilst stock lasts)
Tea/cocktail length £49
Full length £99
Stock Clearance
Rails and rails of dresses! Prices start from £49. Come in and take a look. Single dresses only suitable for prom, evening gowns, mix and match bridesmaids.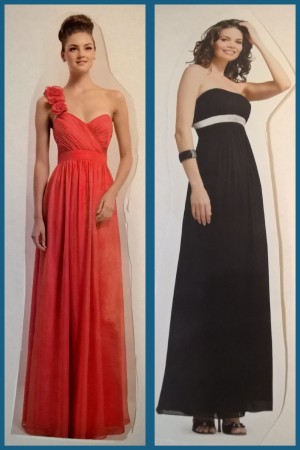 Stock Clearance
Two examples of our clearance dresses.
Left: ASTER, Watermelon, Size 10, £99
Right: NATALIE, Navy/Periwinkle, Size 20, £99
Gowns
The new room upstairs - full of colourful gowns.